Bed Bugs
are nasty parasites that feed on human blood.  They are extremely resilient and good at hiding. That's why professional pest control is so important in eradicating and preventing bed bugs.  We are knowledgeable in what treatments are most effective and will create a customized treatment for you.
Give Dave's a call
and don't let bed bugs be your house guests anymore!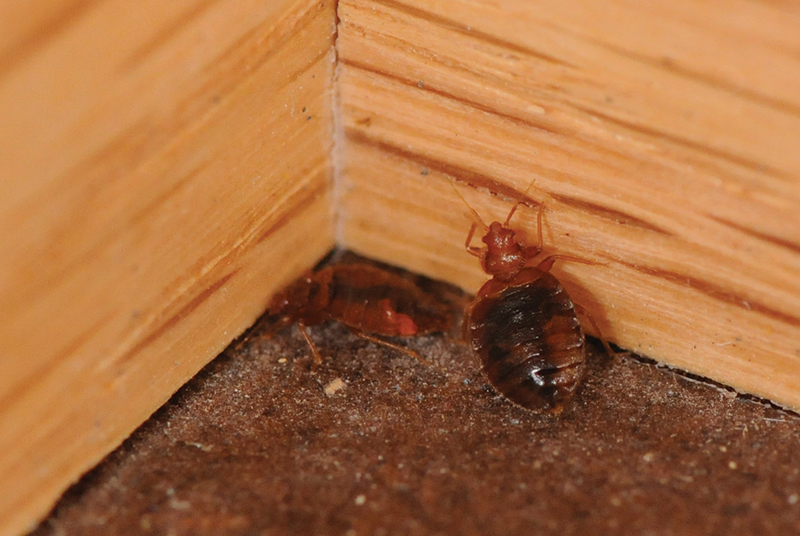 Bed Bug Control & Removal Services in Massachusetts and Northern Connecticut
Bed bugs have been a plague on mankind on since the beginning of time. They are awful little pests that tend to make homes and businesses suffer from their presence with their blood pilfering ways. In the United States after WWII, bed bugs were nearly eradicated, and something that was only known for the small reference in children's rhymes. But in recent decades and the ease of world traveling, bed bugs are making a comeback.
Bed bug signs are; pungent, musky odors, small red blood stains on the sheets, rusty colored spots (fecal matter), bed bug bites, shed bed bug skin, or the bed bugs themselves. Check your bed, mattress and the corners of bed nets and seams, bed bug frames, head boards, bedding, and box spring if their numbers are small, they will often stick close to the host for convenience. As their population grows, they will also hide in surrounding furniture, behind peeling paint, wooden floorboards.
When it comes to bed bug control, Dave's Pest Control has the safest and most effective solutions for your home or business.  If you are dealing with bed bugs, call Dave's Pest Control today to begin the removal process now.

Go Green
with our envirocare™ program

Seasonal Advice
Because pests are active all year-round!
Residential Guardian Plans